The World's Oldest Construction Project | Sagrada Familia [Real Engineering]
Rooted in nature through structural forms, Antoni Gaudi's work stands out from others in Barcelona.
Construction of Îlot Balmoral - Montréal (CA) - Time-lapse
Construction of Îlot Balmoral in the heart of the Quartier des spectacles in Montréal.
10 Incredible Houses You Won't Believe Exist | Top 5 Best
They say "Home is Where You Make It" - whether it's a simple hut by the beach, a floating home on the ocean or even a treehouse, home can be anything you want it to be.
Inside NYC's Skinniest Supertall Skyscraper | 3D VR180
Bloomberg took a 91-story ride on an exterior hoist to film some see-it-to-believe it footage from 1,420 feet in the air with state-of-the-art virtual reality cameras loaned from Google.
German Law Student Tried Woodworking, Became Master Designer
Kirsten Dirksen shows how Nils Holger Moormann and his 35 employees create modern furniture in a converted stable under the shadow of a 12th century castle.
Jessop Architects features in Grand Designs NZ with Modest Waipu Bach
Beans & Rice showcases a house that features on Grand Designs NZ: 'Modest bach' at Waipu Cove at the bottom of Bream Bay in Northland, wows in modernist glass and steel.
Why Millennials are Moving Away from Large Urban Centers
PBS NewsHour reporter Jeffrey Brown travels to Montana to find out what's driving the migration.
They Built a Rainforest Ecosystem inside a Geodesic Dome
FLORB showcases the Eden Project, the largest greenhouse in the world built in Cornwall UK in Geodesic domes.
Structural Engineer vs Architect - Design Meeting
30X40 Design Workshop presents a video of the kick-off meeting with their structural engineer as they begin developing the structural design for the Outpost project.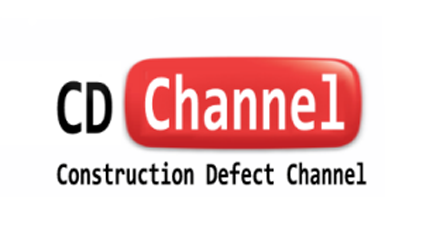 Construction Defect Journal is aggregated from a variety of news sources, article submissions, contributors, and information from industry professionals.
No content on this site should be construed as legal advice or expert opinion. By viewing this site you agree to be bound by its terms and conditions
Copyright 2020 - Construction Defect Journal – All Rights Reserved