Construction Defect Channel
ENR On Rebuilding Puerto Rican Infrastructure
Engineering News-Record reports on the effects of Hurricane Maria on Puerto Rico.
Wine Country Fire Deadliest in California Since 1933
With 26 claimed lives and hundreds still missing, the California Wine Country fire is the state's deadliest fire in over eight decades.
Multiple Wine Country Fires Burning Out of Control
CBS SF Bay Area News reports on the Wild Country Wildfires that continue to spread in North Bay.
Canyon Fire 2: Multiple Homes Burning, Evacuations Ordered
A video discussing the fire that originated in Anaheim Hills, California.
Puerto Rico Post-Hurricane Maria
The New York Times shows the devastation in Puerto Rico caused by Hurricane Maria.
Watch a Road 'Breathing in Mexico after Earthquake
National Geographic explains why a road appears to be breathing after the 2017 Mexico earthquake.
Hurricane Maria Rips Siding off Building
Fox News video of Hurricane Maria causing damage to a building in Puerto Rico.
On the Road Again: The US Army Corps of Engineers' Recovery Efforts in Virgin Islands
Lt. Gen. Todd Semonite, USACE Commanding General and 54th U.S. Army Chief of Engineers, discusses the recovery efforts in the Virgin Islands following Hurricane Irma.
Florida Keys' Damage after Hurricane Irma
In the aftermath of Hurricane Irma, NBC News interviews Florida Key residents.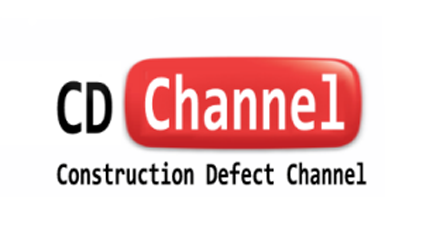 Construction Defect Journal is aggregated from a variety of news sources, article submissions, contributors, and information from industry professionals.
No content on this site should be construed as legal advice or expert opinion. By viewing this site you agree to be bound by its terms and conditions
Copyright 2017 - Construction Defect Journal – All Rights Reserved