ICF vs SIPs vs Framing - Pros and Cons
Matt Risinger gives you the pros & cons for all three of these building systems.
The British Property Boom | BBC Documentary
A documentary film which looks at the 2014 housing bubble through a number of stories in a single part of London.
Grand Designs Season 20 Episode 1 - Galloway Cliff Top House
Grand Designs show demonstrates the possible rewards from risky builds.
Inside a 5.5M Floating Mansion in Miami | On The Market | Architectural Digest
Architectural Digest tours a truly one-of-a-kind offering in South Beach, Florida.
Tour this Modern Home BUILD by the RisingerBuild Team
Matt Risinger showcases interesting and well-constructed homes in Denver, Colorado.
Open-Roof Cube Cabins and Containers to Build a Boreal Utopia | Kirsten Dirksen
In Charlevoix, Quebec, Jonathan and Simon Galarneau have built a dozen small homes with big views of the Boreal forest.
Video Shows Workers Were Concerned Days Before Hard Rock Hotel Collapse
Omar Villafranca of CBS Evening News reports that a new video shows workers were concerned about the safety of the structure.
Extreme Engineering Machines Building The Most Amazing Megastructures
Quantum Tech HD showcases modern engineering machines.
Hard Rock Hotel Construction In New Orleans Collapses | Sunday TODAY
At least two people are dead and one missing after the collapse of a Hard Rock Hotel under construction in New Orleans.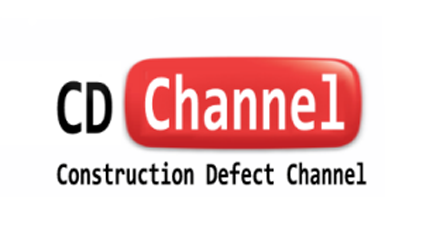 Construction Defect Journal is aggregated from a variety of news sources, article submissions, contributors, and information from industry professionals.
No content on this site should be construed as legal advice or expert opinion. By viewing this site you agree to be bound by its terms and conditions
Copyright 2019 - Construction Defect Journal – All Rights Reserved