Public Safety Top Concern for Edinburg Schools
BBC Scotland reports on the defects found in Edinburg Schools.
Storm Tracker Coverage in Lexington Kentucky
LEX 18 News reports on the aftermath of storm damage in Corbin and Boyle Counties.
"Still too Early to say" what Caused Destructive Fire in Denver
Denver7 reports on the ongoing repairs and investigation following a massive fire at a construction site in uptown Denver.
Humans and Machines, the Future of Construction
The Associated Press showcases the use of robots and drones in the construction industry.
Is Construction to Blame for Florida Bridge Collapse?
The Today show discusses the reasons behind the collapse of a pedestrian bridge in Miami.
Deadly Construction Fire in Denver
CBS Denver reports on the investigation into a tragic fire in Denver which could have been caused by the use of spray foam insulation.
Construction Worker Dies Due to Improper Trench Shoring
WXYZ_TV Detroit reports on a construction worker fatality that occurred during a water tap when a trench collapsed on top of him.
Homebuilder's Stocks Entered into Correction
CNBC reports on trends of homebuilder stocks with experts Craig Johnson, Larry McDonald, and Eric Chemi.
SF Bay Area Housing Shortage's Surprising Cause
CBS SF Bay Area reports on how local government laws are contributing to the Bay Area housing shortage.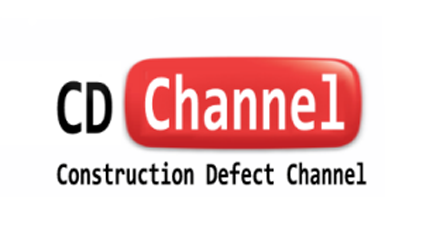 Construction Defect Journal is aggregated from a variety of news sources, article submissions, contributors, and information from industry professionals.
No content on this site should be construed as legal advice or expert opinion. By viewing this site you agree to be bound by its terms and conditions
Copyright 2018 - Construction Defect Journal – All Rights Reserved