How Your Texas Payment Terms Can Make or Break Your Cash Flow
Levelset presentation on understanding important Texas payment terms before signing your construction contract.
House Engineering - Common Mistakes
Matt Risinger of On This Build Show, points out several areas where he sees common mistakes and tells you what to look for in a well built home.
Construction Law for Contractors, Beyond the Basics
In this webinar, Michael McKenna will identify some of those key areas—ranging from issues of suretyship to dispute resolution notices—that may create obstacles in the course of a project.
"Virtual" Practice of Law & How Restaurants & Real Estate are Impacted by COVID-19 | Ep. 5
The Jury's Still Out show interviews Michael Logan of Kane Russell Coleman Logan PC, a founding director of the firm, chair of the Litigation section, and the recipient of numerous honors from prominent legal publications and organizations.
COVID-19 and Construction: How COVID-19 Has Affected the Construction Sector in the Americas
This ICDR Young & International panelists will offer perspectives on how the current global crisis has affected the construction industry on topics ranging from project financing arrangements, international construction arbitration, and differing regional experiences.
Using Construction Liens to Get Paid
The Lien Zone video explains how to Liens properly prepare and timely file lines to help you get paid.
Construction & Construction Law During Corona Virus
On the Trust Me I'm a Lawyer podcast, Construction attorney Alex Barthet discusses the current state of building sites and construction during the Covid-19 Pandemic.
CN Inspiring Women In Construction – Gender Mentoring (First) Webinar
Construction News webinar discusses how professionals at all levels are squaring up to many unfamiliar challenges.
Crews Stop Fast-Spreading Brush Fire In Castaic
Kara Finnstrom of CBS Los Angeles reports that crews were getting a handle on a brush fire that erupted in Castaic early Friday morning, propelled by strong winds.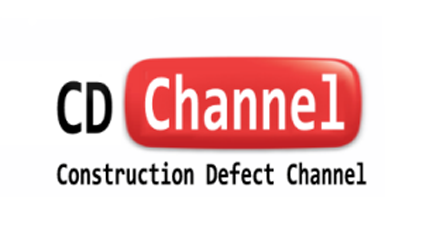 Construction Defect Journal is aggregated from a variety of news sources, article submissions, contributors, and information from industry professionals.
No content on this site should be construed as legal advice or expert opinion. By viewing this site you agree to be bound by its terms and conditions
Copyright 2020 - Construction Defect Journal – All Rights Reserved