Construction Defect Channel
Storm damages Homes in Sealy, Texas
A micoburst is alleged to have caused the damage to homes and businesses during a recent storm.
Lightning Damaged Home and How to Prevent It
A Center Grove, Indiana home burned due to Lightning strike.
Energy Saving, Indestructible Homes
CBS News reports on the benefits of Insulated Concrete Forms (ICFs).
Storm Damage in North Carolina
CBS News reports that storm cleanup continues in Sampson County.
Colorado Construction Defects Bill Close to Passing
Colorado Public Television discusses Colorado's construction defect bill.
Miami's Real Estate Market and Rising Sea Levels
Vice News reports on how Miami, Florida is dealing with rising sea levels and how it affects the housing market.
Colorado Construction Defects Bill Compromise
The Denver Post reports that millions of dollars has been donated into both Democrats and Republican pockets in recent years, purportedly due to the construction defects debate.
Drones are Taking Off in Construction (Lecture)
Professor Golparvar Fard presents this segment of the Saturday Engineering for Everyone series.
Unfinished Custom Home Project Leads to City-Property Owner Dispute
A large, custom home remains unfinished and with signs alleging wrong doing by city, while city alleges that settlement money was not used by owner to complete the home.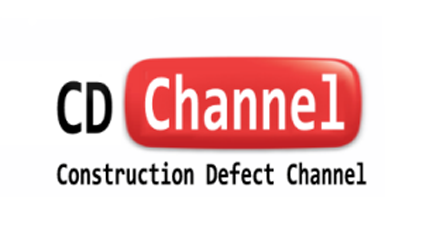 Construction Defect Journal is aggregated from a variety of news sources, article submissions, contributors, and information from industry professionals.
No content on this site should be construed as legal advice or expert opinion. By viewing this site you agree to be bound by its terms and conditions
Copyright 2017 - Construction Defect Journal – All Rights Reserved