Construction Defect Channel
Giant Pipes Wash Up on England Beaches
On the coast of Norfolk, 8ft diameter plastic pipes and as long as 1,574ft have washed up on the shores.
Robotic Suits Gives Superhuman Power for Construction Workers
EksoZeroG is a new robotic line of suits that helps reduce the burden of physical work for construction and electrical workers.
Downtown Sacramento Construction on the Rise
KCRA News reports on the growth of Sacramento, California causing an upturn of construction projects.
New West San Jose Hotel Development Riles Neighbors
Homeowners in the area claim that the new hotel would block their views.
Construction Co Caused Thousands Evacuate North Carolina After Power Outage
A construction company accidentally drove a steel casing into an underground electric transmission cable, cutting off power to Ocracoke and Hatteras islands.
Presentation: The Future of VR & AR In AEC
Danielle Dy Buncio, Co-Founder and CEO of ViaTechnik discusses the uses of VR & AR in construction.
Oakland Construction Site Fire Causes Falling Window Glass at Office Building
CBS News reports on streets blocked off around an office building that is losing windows due to construction site fire damage.
Drone Overview: 3-Alarm Lafayette Office Building Fire
In Lafayette, Lousiana, Sky Drone 5 footage shows remains of office building destroyed in 3-alarm fire.
Sinkhole Swallows Two Florida Homes
Land O' Lakes residents are being evacuated due to a sinkhole that has already swallowed two homes.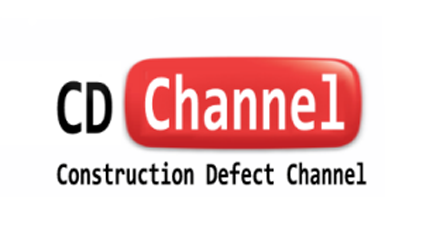 Construction Defect Journal is aggregated from a variety of news sources, article submissions, contributors, and information from industry professionals.
No content on this site should be construed as legal advice or expert opinion. By viewing this site you agree to be bound by its terms and conditions
Copyright 2017 - Construction Defect Journal – All Rights Reserved