Construction Defect Channel
Construction Issues with Hartford's New Stadium
WTNH News 8 reports on the problems of the Dunkin' Donuts construction project.
Tour of the Downtown Louisville Sky Rise Construction
WLKY News Louisville shows the multi-million dollar renovation of the 800 Building.
Apple Campus 2 Construction Update
A drone video tour of the Apple Campus 2.
"World's Fastest" Data Center Construction Project
CyrusOne delivers 30 megawatts and 220,000 square feet in 180 days.
Building the World's Longest Slide in LA
ENR Video presents a video on how the 45-foot long glass slide was attached to the 69th and 70th floors of the U.S. Bank Tower.
What is Digital Construction?
A 3-minute video by The B1M that explores and explains some of the many forms of digital construction.
Aerial Footage of Texas High School Stadium Construction
This sixty-two and a half million-dollar project in Katy includes a stadium that will seat 12,000, a two-story field house, and a 4,000-space parking lot.
Woman Sues Construction Company after Witnessing a Worker Fall to his Death
KTLA News report on how Donna Crockett is suing an LA-area construction company after witnessing a construction worker commit suicide by falling from an LA skyscraper.
WISE Helping Women Find Success in Construction & Energy
Women in Sustainable Employment (WISE) discusses the organization that empowers women to succeed in the fields of construction and energy.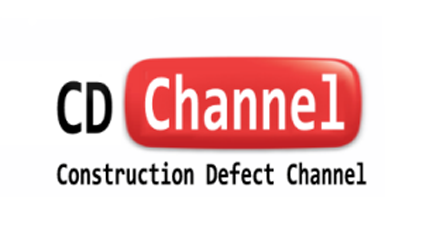 Construction Defect Journal is aggregated from a variety of news sources, article submissions, contributors, and information from industry professionals.
No content on this site should be construed as legal advice or expert opinion. By viewing this site you agree to be bound by its terms and conditions
Copyright 2017 - Construction Defect Journal – All Rights Reserved