Construction Defect Channel
Post Harvey, How Can Texas Ensure History Doesn't Repeat Itself?
PBS NewsHour reports on measures being taken to prevent the damage Hurricane Harvey caused.
One Woman's story of Career Success in a Male-Dominated Industry.
LinkedIn presents the backstory of a woman working in the Highway Construction Industry as an Ironworker.
San Jose, CA Ramping up to be the Nation's Top Housing Market of 2018
CBS reports the housing market in San Jose, California is at an all-time high with average home prices reaching $1 million while the amount of homes for sale are at an all-time low.
AGC of America Study Findings of Construction Workforce Shortage
The Associated General Contractors of America shares the results of a study regarding why construction firms are struggling to craft professionals to hire, how firms are trying to address the workforce shortages and proposed solutions by calling congress to action.
Progress in Puerto Rico, but still more to do
Fox News reports on the progress of relief efforts taking place in Puerto Rico following brutal hurricanes last fall.
Politicians weigh in on Flood Prevention in Houston
KHOU 11 reports on the idea to build homes higher in Houston Texas to help prevent flood damage such as Hurricane Harvey caused last fall.
Mudslides cause devastation in Santa Barbara County
WDTNTV reports on the rising death toll in Santa Barbara, California due to mudslides which also damaged homes and led to road closures.
The purpose of Chapter 558 in Florida
Andrew D. Wyman, Esq. explains what the function of Chapter 558 statute in Florida.
Mudslide danger prompts evacuations in SoCal burn areas
CBS This morning reports evacuation orders for homeowners in areas burned by the historic Thomas Fire due to flooding and mudslides expected.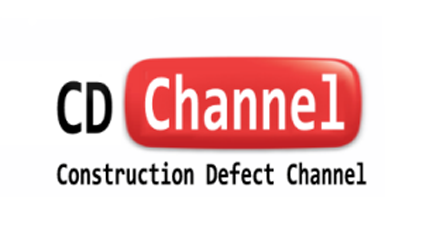 Construction Defect Journal is aggregated from a variety of news sources, article submissions, contributors, and information from industry professionals.
No content on this site should be construed as legal advice or expert opinion. By viewing this site you agree to be bound by its terms and conditions
Copyright 2018 - Construction Defect Journal – All Rights Reserved