How to Build a House That Uses 90% Less Energy!
Matt Risinger walks us through Passive House, which is a high-performance building standard developed to reduce building-related emissions.
Bridge Over Tempe Town Lake to Be Partially Demolished for Construction Following Train Derailment
ABC15 Arizona reports Tempe officials say they will be demolishing and removing part of the bridge that was damaged after a Union Pacific train derailed and caught fire while crossing a bridge over Tempe Town Lake Wednesday.
Priorities for a Well-Built House
In this episode, Matt Risinger talks about the importance of separation layers and what constitutes a well-built home.
The Driverless Future of Construction Robotics | Freethink
Noah Ready-Campbell believes that the future of the construction industry lies in construction robotics, but it won't look like a hard-hat-wearing C-3PO.
Inspiring Women In Construction: Does Diversity Of Thought Exist At Board Level?
Construction News discussion on women in the construction industry.
New Earthships Capture More Energy, Water and Food At Lower Cost
Kirsten Dirksen video explains the benefits of Earthships.
Digital Situation Awareness in Construction
AE Partners presents the official WDBE 2020 Pre-event on June 24, 2020, organized by Aalto University.
Assessment and Repair of a Precast Parking Deck with Construction Defects
This American Concrete Institute presentation by Kyle Stanish, from Klein and Hoffman, discusses a precast parking structure, where a defect was not discovered until it had been in service for many years.
How Your Texas Payment Terms Can Make or Break Your Cash Flow
Levelset presentation on understanding important Texas payment terms before signing your construction contract.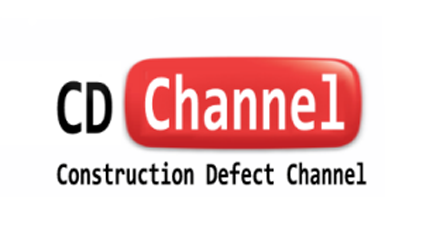 Construction Defect Journal is aggregated from a variety of news sources, article submissions, contributors, and information from industry professionals.
No content on this site should be construed as legal advice or expert opinion. By viewing this site you agree to be bound by its terms and conditions
Copyright 2020 - Construction Defect Journal – All Rights Reserved