Archival Footage of Italian Bridge Overpass Construction 1963-67
The Polcevera bridge collapsed on August 15th, 2018.
Anderson County, SC Weather Damages Homes
WSPA 7 News reports on the storm that caused damage to many homes in Anderson County, South Carolina.
New Zealand Construction Firm Folds Owing More than 40 Million
John Campbell interviews John Fisk of Ebert Construction regarding the recent closure of Ebert Construction and the allegedly thousands of money due to workers.
Across from the LA Coliseum, Construction of Massive Honda Dealership
While the home football stadium of the USC Trojans and Los Angeles Rams is being renovated, one of the biggest dealerships in the country is being built across the street.
Solving Construction Challenges through Collaboration and Technology Panel
Autodesk University sponsors this panel that discusses how upcoming technologies and collaboration may solve current construction challenges.
Sealing Off the Garage from the Rest of the Home
Matt Risinger explains how to properly install drywall to prevent dangerous fumes from entering home from garage.
Ingenious Insulation Details in Home
Matt Risinger tours a home with crazy insulation details.
Construction Worker Killed in Forklift Accident
In Houston Heights, Texas, a 63-year old worker was run over while guiding a forklift.
New Home Displays Innovative Construction Technology
Matt Risinger showcases a home built by Ford that contains the latest construction technologies.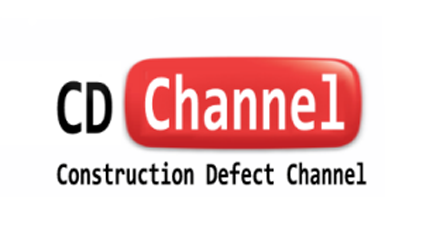 Construction Defect Journal is aggregated from a variety of news sources, article submissions, contributors, and information from industry professionals.
No content on this site should be construed as legal advice or expert opinion. By viewing this site you agree to be bound by its terms and conditions
Copyright 2018 - Construction Defect Journal – All Rights Reserved