Construction Defect Channel
Construction Worker Shortage in Houston
Houston Public Media discusses how the lack of construction workers could impact the rebuilding efforts after Hurricane Harvey.
Northern California Wildfires: Interview with Santa Rosa Fire Chief and Captains
ABC7 News interviews firefighters who responded in the first hours of the North Bay wildfires.
Appraisers Sent to Assess Sonoma County Fire Damage
CBS SF Bay Area news reports that appraisers will be assessing damage to property for tax bill purposes.
Chicago Homeowner Alleges Home Damaged by Nearby Construction
A Highland Park couple fights to return to their home after the city deemed it inhabitable.
CBS Sacramento covers phase 1 of cleanup going on in Yuba County following a wildfire in which hazardous materials are being removed from homeowners' properties.
Boynton Beach Storm Damage
WPBF 25 News reports on the damage to mobile homes caused by a storm in Boynton Beach.
Talltanic Presents Architectural and Engineering Failures
Talltanic reveals 16 structural failures and their aftermath.
Construction Companies Challenged to Rebuild after Wildfires and Hurricanes
Fox News reports on how the shortage of construction workers impacts rebuilding efforts.
ENR On Rebuilding Puerto Rican Infrastructure
Engineering News-Record reports on the effects of Hurricane Maria on Puerto Rico.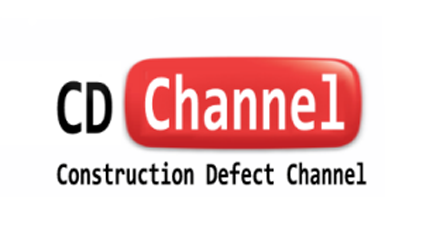 Construction Defect Journal is aggregated from a variety of news sources, article submissions, contributors, and information from industry professionals.
No content on this site should be construed as legal advice or expert opinion. By viewing this site you agree to be bound by its terms and conditions
Copyright 2017 - Construction Defect Journal – All Rights Reserved