$1B Construction of Fort Meade's U.S. Cyber Command
WJZ 13 News reported on over a billion dollars spent on a new U.S. Cyber Command center at Fort Meade.
Milwaukee Bucks Fiserv Forum Construction Time-Lapse Video
This EarthCam video shows progress from June 2016 to October 2018.
Townhome Collapse Kills Construction Worker
Dallas News reported that a townhome under construction in West Dallas collapsed, killing a construction worker.
National Law Enforcement Museum Construction Time-Lapse
EarthCam produced this video of the 18-year in the making project.
Hurricane Michael Home Washed Away
ABC News reports on Hurricane Michael's destructive path.
Chimney Defects Explained
Russ Dimmitt of the Chimney Safety Institute of America goes over the top four types of chimney defects.
Luxury Apartment Complexes Coming to Las Vegas
KTNV Channel 13 reports on new apartment developments in Las Vegas, Nevada.
Slinger of BlackRock Discusses Construction Strategies
Bloomberg Markets and Finance presents Fergus Slinger managing director iShares EMEA for BlackRock's talk at the Bloomberg Invest Summit in London.
Monsoon Damages Homes in Buckeye, Arizona
A massive monsoon caused extensive home damage in Buckeye.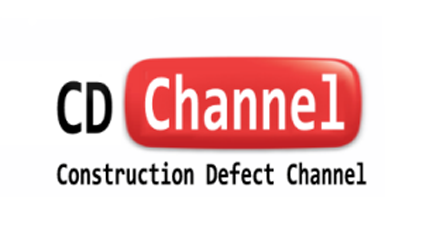 Construction Defect Journal is aggregated from a variety of news sources, article submissions, contributors, and information from industry professionals.
No content on this site should be construed as legal advice or expert opinion. By viewing this site you agree to be bound by its terms and conditions
Copyright 2018 - Construction Defect Journal – All Rights Reserved