Lightning Hits New Jersey Home, Lighting it on Fire
CBS New York reports on a storm that set a Home in Edison, New Jersey on fire.
Tornado in Brush, Colorado Causes Massive Building Damage
In Fort Morgan County, a tornado caused extensive damage to buildings in the area.
Live Footage Shows Barn Torn Apart by Tornado
In Tulsa, Oklahoma, a tornado causes extensive damage to community.
Tornado? National Weather Service Investigates
In Boston, the National Weather Service investigates storm result to determine if damage was caused by a tornado.
Wimbledon Court #1 Receives Update
A Wimbledon stadium is being renovated.
Archival Footage of Italian Bridge Overpass Construction 1963-67
The Polcevera bridge collapsed on August 15th, 2018.
Anderson County, SC Weather Damages Homes
WSPA 7 News reports on the storm that caused damage to many homes in Anderson County, South Carolina.
New Zealand Construction Firm Folds Owing More than 40 Million
John Campbell interviews John Fisk of Ebert Construction regarding the recent closure of Ebert Construction and the allegedly thousands of money due to workers.
Across from the LA Coliseum, Construction of Massive Honda Dealership
While the home football stadium of the USC Trojans and Los Angeles Rams is being renovated, one of the biggest dealerships in the country is being built across the street.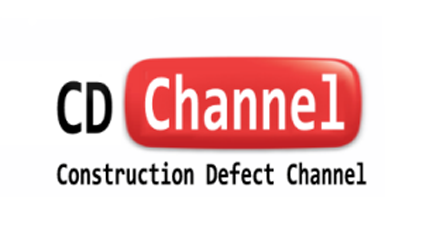 Construction Defect Journal is aggregated from a variety of news sources, article submissions, contributors, and information from industry professionals.
No content on this site should be construed as legal advice or expert opinion. By viewing this site you agree to be bound by its terms and conditions
Copyright 2018 - Construction Defect Journal – All Rights Reserved