Deadly Construction Accident in Baltimore
A construction worker that was part of the roofing crew fell from a six-story storage facility.
Flood-Damaged Homes in New Jersey
CBS New York reports on the severe weather that flooded homes in New Jersey causing property damage as well as homelessness.
Construction Workers Hit by Car
In Taylor, Michigan, two construction workers recover from injuries incurred from a car accident, reported Fox 47 News.
What is the Delay for Colorado Construction Projects?
According to Fox31 Denver, lawmakers are questioning why over $100 million in construction projects, initially approved in the spring of 2017, appear delayed.
Construction Worker Killed in New Home Site
In Covington, Kentucky, a construction worker was crushed by heavy equipment, reported Local 12 News.
Connecticut Home Collapses During Construction
Caught on camera, a home shifts off of pilings and collapses, WTNH 8 News reported.
10 Important Discoveries During Construction Projects
Origins Explained showcases important finds that occurred during construction projects.
April Malloy: From Homeless to CEO of Construction Company
April Malloy talks to Fox Business News about her climb from homelessness to CEO.
Home Under Construction in Boyle Heights Catches Fire
CBS Los Angeles reports that firefighters try to prevent fire from spreading to neighboring homes.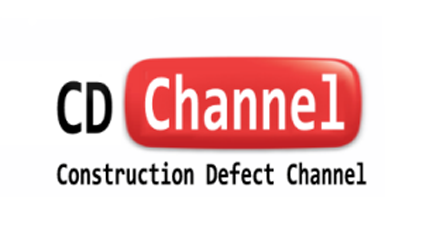 Construction Defect Journal is aggregated from a variety of news sources, article submissions, contributors, and information from industry professionals.
No content on this site should be construed as legal advice or expert opinion. By viewing this site you agree to be bound by its terms and conditions
Copyright 2018 - Construction Defect Journal – All Rights Reserved