Woman Brings Property Damage Concerns To Downtown Developer
CBS Denver reports on how new construction is quickly changing the landscape of downtown Denver.
Construction Begins to Rebuild Anna Maria Pier
ABC Action News reports on the rebuilding of the historic pier that was damaged by Hurricane Irma in 2017.
Homeowner Sues Over I-4 Construction
A Orange County, Florida homeowner alleges that the I-4 construction has damaged their home.
Did the La Guardia Airport Construction Damage Nearby Homes?
CBS New York reported that homeowners claim La Guardia renovations are damaging their homes.
Unpaid Construction Worker Drives Tractor through Hotel
Inside Edition reported that a digger operator who claimed he hadn't been paid, destroyed the lobby of a new hotel in Liverpool, England.
Wildfire Damage Causes Flooding and Mudslides
CBS Evening News reported on how areas with wildfire damage are now in danger of mudslides.
Using a Machine Learning to Find Sewer Defects
City West Water in Australia has invented a machine that finds sewer defects.
Oklahoma and Cherokee Nation Declare State of Emergency Due to Tornado Damage
KJRH-TV reported on the tornado damage that caused Governor Fallin and the Cherokee Nation to declare state of emergency.
California Wildfires: Escaping Paradise
ABC News reports on the devasting losses in the Paradise Wildfire.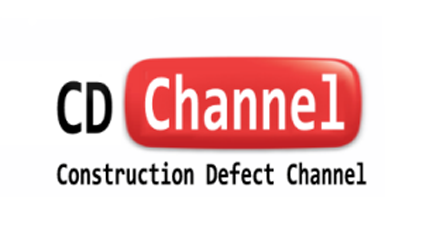 Construction Defect Journal is aggregated from a variety of news sources, article submissions, contributors, and information from industry professionals.
No content on this site should be construed as legal advice or expert opinion. By viewing this site you agree to be bound by its terms and conditions
Copyright 2019 - Construction Defect Journal – All Rights Reserved