Bel Aire Estate with Six-Car Elevator
This 80 million dollar California estate includes a car elevator that can move as well as store automobiles.
Government Contractors Need to Learn about Apprentice Programs
Attorney Wally Zimolong discusses why government contractors should know about DOL approved apprentice programs.
Rams Chargers LA Stadium | An Inside Look Construction Tour
A close-up look of the ongoing construction of the LA Rams stadium.
Death to Scabby the Rat or Greatly Exaggerated?
Attorney Wally Zimolong discusses an article about the NLRB's decision to bring an unfair labor charge against the operating engineers for their use of an inflatable rat at a Chicago construction site.
Yankee Stadium Special Edition Construction Time-Lapse
EarthCam is celebrating 10 years in the new Yankee Stadium with a look back at the construction from 2007 to 2009.
Material Science, Lattice Types and Defects, Part 4 - Tensile Testing & Charpy Impact Test
Professor Welt der Werkstoffe discusses the basics of materials science.
Most Interesting Construction Inventions And Ingenious Machines
Tech HD features the newest construction inventions and equipment.
Coleman Greig Lawyers Discuss Australian Home Building Act Amendments
Nick Kallipolitis discusses three key issues that have come about due to recent amendments to the Home Building Act 1989 (NSW).
Construction Inventions that have Changed Civil Engineering
Advanced Future showcases inventions that have simplified a wide range of processes that used to be complicated, tedious, and time-consuming.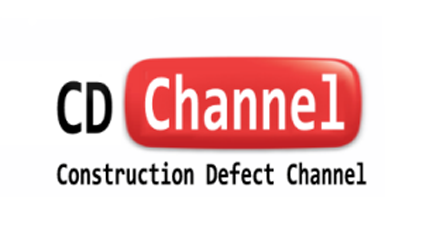 Construction Defect Journal is aggregated from a variety of news sources, article submissions, contributors, and information from industry professionals.
No content on this site should be construed as legal advice or expert opinion. By viewing this site you agree to be bound by its terms and conditions
Copyright 2019 - Construction Defect Journal – All Rights Reserved