City of Tucson Could be the First to Use Zero Waste Construction
KGUN9 News reported on how the City of Tucson is using recycled materials to create bricks for construction.
Openbuilt - A Solution to The Built Environment's Connectivity Problems
OpenBuilt explains their platform and how it will help transform productivity and enable the creation of a safer and more sustainable industry.
Inside Egypt's New 1000m Tall Skyscraper
In this video, Top Luxury goes over the Oblisco Capitale and Egypt's new Administrative Capital.
Inside Elon Musk's Starbase City
Tech Archives goes inside Elon Musk's Starbase City.
Most Expensive Construction Mistakes in the World
In this video, Top Luxury goes over the most expensive construction mistakes in the world.
Amazon's New $2.5 Billion Headquarters
According to Tech Vision, when Amazon unveiled plans to build their new, second headquarters in 2017, the company received no less than 230 proposals - requests, really - from cities and states across the US to build on their land.
Moving Geyser Impacting Major Roadway in Imperial County
CBS 8 San Diego reports local Caltrans crews have been keeping a close watch on a geyser that's impacting both the Union Pacific Railroad and State Route 111 near Niland in Imperial County.
The Most Innovative 3D Printed House in The World [Mense-Korte]
Jarrett Gross dives into the details of this build and examines some of the design choices they made that make this project so unique and before its time.
This Invention May Change the World of Renewable Energy
Innovative Techs video explains how the proving grounds for the most exotic and complex projects are remote regions, whose residents regularly face the problem of a stable electricity supply.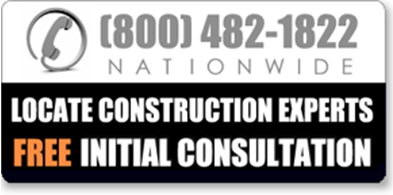 Construction Defect Journal is aggregated from a variety of news sources, article submissions, contributors, and information from industry professionals.
No content on this site should be construed as legal advice or expert opinion. By viewing this site you agree to be bound by its terms and conditions
Copyright 2021 - Construction Defect Journal – All Rights Reserved