Surfside Building Official Who Was on Roof 14 Hours Before Collapse Says He Noticed No Warning Signs
WSVN-TV reports the town's top building official, Jim McGuinness, was on the roof of the building just 14 hours earlier.
Miami River Condo Owners Hit with $1 Million Special Assessment for Concrete Fix
WPLG Local 10 reports the work to shore up support beams will take about a year at the River Run South, which sits on the Miami River.
San Francisco's Tallest Residential Building is Sinking
9News reports a sinking San Francisco high-rise is receiving renewed scrutiny after the Surfside condo collapse.
Structural Engineering Firm Avoided Condo Collapse in Sarasota Before Spotting Issues in Surfside
10 Tampa Bay reports the tragedy in Surfside has condo associations across the country evaluating building safety.
Exclusive: County Officials Order Inspection of Marina City Club Towers in Marina Del Rey
David Goldstein of CBS Los Angeles reports on the county's efforts to have the Marina City Club Towers condominium inspected after the tragic collapse of a condo building in Florida last week.
Why Do Concrete Buildings Collapse?
In the aftermath of the Champlain Towers collapse in Miami, Roger of Skill Builder takes a look at why concrete fails and what can be done to prevent future disasters.
North Miami Beach Condo Deemed Unsafe, Hundreds of Residents Forced to Evacuate
WPLG Local 10 reports North Miami Beach building and zoning department officials condemned Crestview Towers Condominium and ordered about 300 residents to evacuate Friday.
Search Efforts Resume After Explosion Demolishes What Remained of Surfside Apartment Building
A planned explosion brought what remained of the Surfside apartment building crashing down in seconds. Search and rescue efforts are resuming as teams hope to access new areas previously deemed unreachable. Manny Bojorquez of CBS This Morning reports from Surfside.
Condo Collapse: Former Maintenance Staff Manager Was Concerned About Saltwater Intrusion
Jim DeFede of CBS Miami reports William Espinosa said he was stunned when he saw the images of the condominium collapse in Surfside.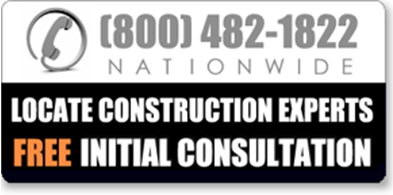 Construction Defect Journal is aggregated from a variety of news sources, article submissions, contributors, and information from industry professionals.
No content on this site should be construed as legal advice or expert opinion. By viewing this site you agree to be bound by its terms and conditions
Copyright 2021 - Construction Defect Journal – All Rights Reserved