Submit Stories, Events, CLE, Seminars and articles of interest relevant to construction defect and claims matters. Promote your firm's capabilities, or get exposure to your articles through our highly targeted readership of decision makers, construction attorneys, builders, owners, and claims professionals.
---
Articles may contain relevant images, links, your firm's name, and links to your corporate website, or third parties.
The preferred method of submission is through e mail, at...
submitstory@constructiondefectjournal.com
Please remember to include your contact information if you would like it to be published with your content. Articles submitted are assumed to be cleared for publishing upon receipt by CDJ.
If you are submitting photos or PDF documents with your article, please send them as e mail attachments.
Normally articles are published in full, although we reserve the right to condense content for space purposes.
All articles submitted are considered for publication.
For additional questions please contact editor@constructiondefectjournal.com
The Latest Construction Defect and Claims News Delivered Straight to Your Inbox...
---
Subscribing is easy and it's Free!  Just Click the Subscribe link and hit send. Or use the following link...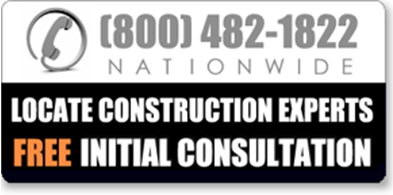 Construction defect and claims video channel.  For access to full construction defect channel content visit the construction defect channel homepage at...
ConstructionDefectChannel
The Expanding Use of Catastrophe Models
Catastrophe models are not just for hurricanes. They are also not just for insurance carriers. Ming Lee, president and CEO of catastrophe modeling firm AIR Worldwide, discusses how insurance brokers and governments are increasingly using cat models and how cat models are expanding into other risks and expanding geographically.
Construction Defect Journal is aggregated from a variety of news sources, article submissions, contributors, and information from industry professionals.
No content on this site should be construed as legal advice or expert opinion. By viewing this site you agree to be bound by its terms and conditions
Copyright 2023 - Construction Defect Journal – All Rights Reserved